The U.S. Record Hailstone Anniversary
by Brian Kirk, Meteorologist/Reporter
July 23, 2013 11:11 PM
This evening marks a historic moment for meteorologists across America. It was on July 23, 2010 that the largest hailstone ever recorded in the U.S. was discovered. To put the icing on the cake, it was found right here in South Dakota!
The massive orb of ice was found in Vivian, roughly 50 miles to the west of Chamberlain, and just north of I-90.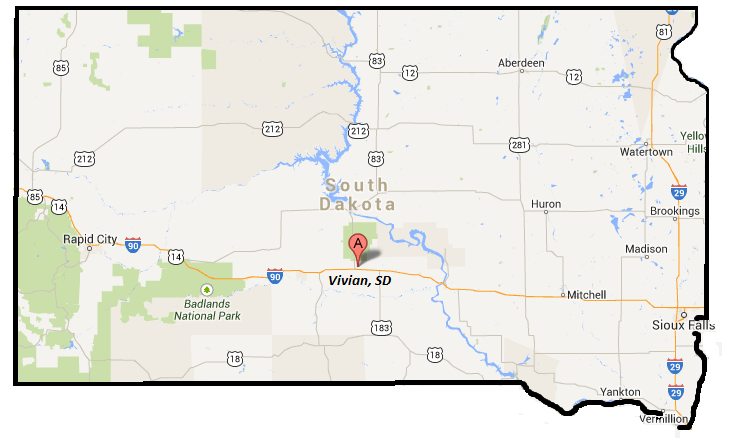 The behemoth measured 8.00" in diameter, and a circumference of 18.62". It weighed almost 2 pounds!
I tried for a long time, and the closest thing I could find that would resemble something 8" in diameter, is the human head! It wasn't quite that big because the hailstone had taken on an oblong shape, so it was measured across it's biggest parts, but still a massive chunk of ice!
Meteorologists often compare hail sizes to everyday items, this hailstone went well beyond the scale. Here is a chart below showing the comparisons for hail and everyday household items. I love the flavor requirement of the M&M...
Large hailstones tend to have this spiked appearance which is a product of ice aggregation, the chaos within the updraft causing tumbling and spinning, and the conditions the stone falls through on the way to the ground.
Now, there's no doubt bigger hailstones have fallen in the past, but rurals areas are among the hardest places to find record hailstones. With sparse populations and the length of time you need to actually search, the hail stones will have drastically changed in shape and size due to melting. You literally have to be at the right place at the wrong time. There isn't much out there that can stop hail of this size.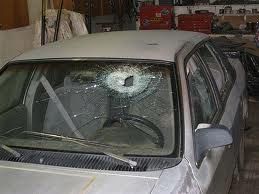 Below is a radar image of that very cell (large white center) passing over the area with extrememly high reflectivity levels in the hail core. Also notable in the image are the outflow boundaries visible in northern NE. That's colder air spreading out on the surface from the storm complex in SD.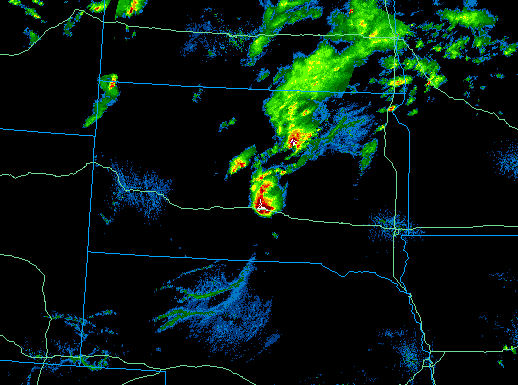 Although quite a reach, but still interesting to look at; the SPC's climatology for significant hail on July 23rd (1982-2011), shows that the best chance for significant hail is centered in Nebraska…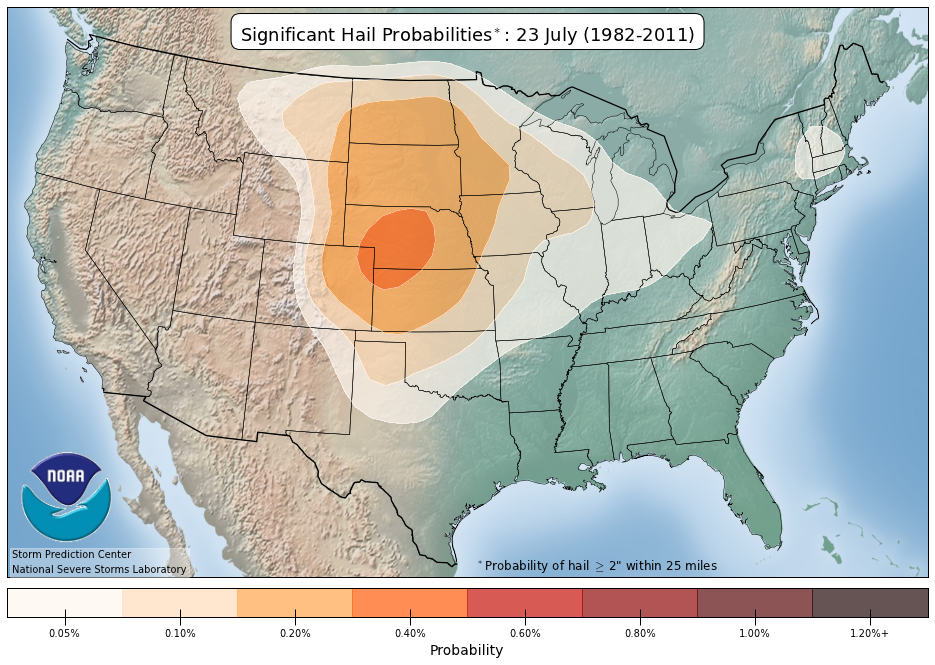 With more and more storm enthusiasts out there waiting to find the next record breaking hailstone, it's unclear how long the Vivian monster will hold its place in the record books. It is just another awesome example of the atmosphere and it's power.