Here are some observations from SD: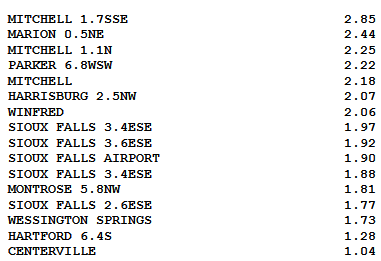 And finally some IA amounts:

Some remote areas most likely saw higher amounts, but rain measuring devices are scattered and quite far apart out in the rural areas. That's why we use radar estimates at times to get a feeling of what amount fell over sparse areas. Here's a look at what radar is estimating for rainfall, I have placed a circle over Sioux Falls for a landmark: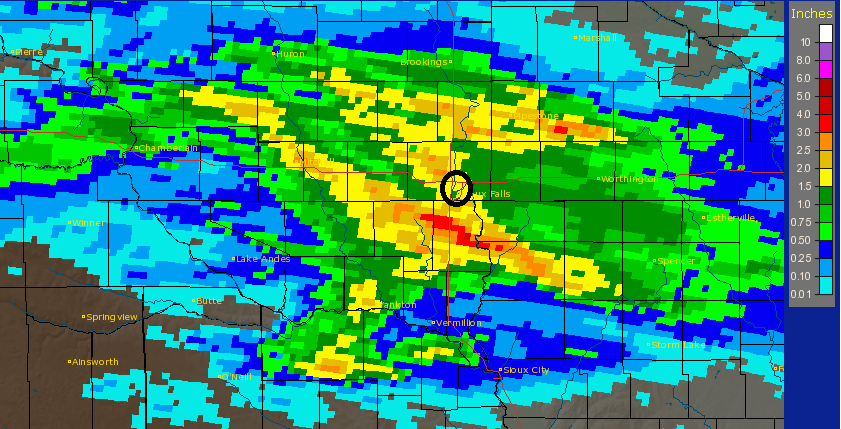 Let's take a look of why such huge rainfall amounts occured, many of us were sleeping so the large amouts of standing water outside in the morning was probably surprising. Here's an image at around 10:00 p.m. local time. You can see 3 distinct waves of very heavy rainfall, and they weren't flying by either, traveling to the SE around 30 mph. Besides the threat of hail from the cells earlier in the evening, they were not severe as they passed I-29.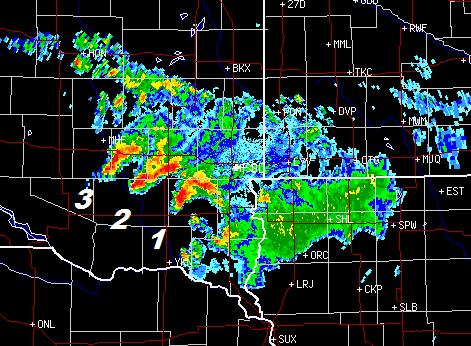 Either way, the southeast parts of SD needed that rain, we haven't had much this summer, and the soil was past due for such a rainfall. Sioux Falls had only seen 1.12" of rain since July 1st before yesterday.