Jet Stream Makes for Hot End to August
by Brian Kirk, Meteorologist/Reporter
August 27, 2013 7:35 AM
With little relief in sight, it appears that some places could break the record for the warmest last week of August. Many of these records have stood for 40 years or more!
The heat continues across the Midwest, and the end of this month could turn into one of the hottest on record! Average highs around the area should be in the low 80s in the east, and the mid 80s off to the west. Many of us however, have been seeing temperatures 10-15 degrees above average.
The plains are located directly under an upper level ridge. The image above is an analysis of the atmospheric flow at roughly the same altitude as commercial airliners. The jet stream has shifted well north of the area, drawing in the heat and humidity.

Dew points have been absolutely stifling, especially in the tri-state area, where dew point readings have reached in the mid-70s. Even though the back side of this high pressure system is helping pump moisture into the area, you can see above the effects of evapotranspiration by the crops in the Midwest. This process adds moisture into the air from the crops. Below shows crop density in the US, notice how well they match…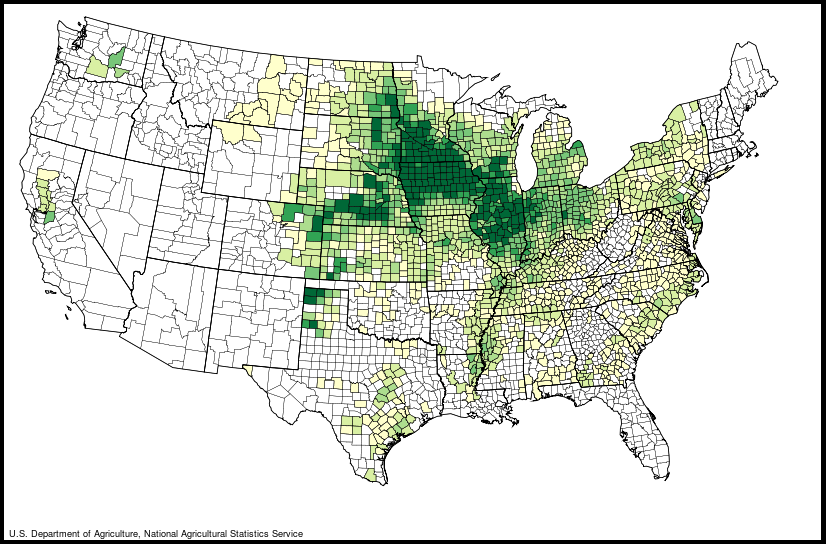 Evapotranspiration can boost the dew point readings quite high, and the process is a relatively new field of research by scientists, and most importantly how it affects the weather.
The dome of high pressure is also providing the ingredients necessary for wildfires, and one in particular has been growing since last week. It's located in Yosemite National Park, just east of Modesto, CA. Images provided by NOAA and geo-stationary satellites above Earth, show the smoke blowing to the north.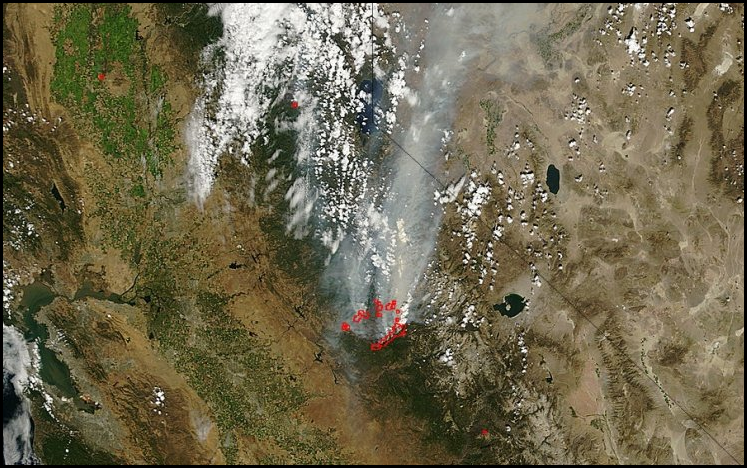 To put that size of the fire into perspective, it's the same spatial area of Chicago!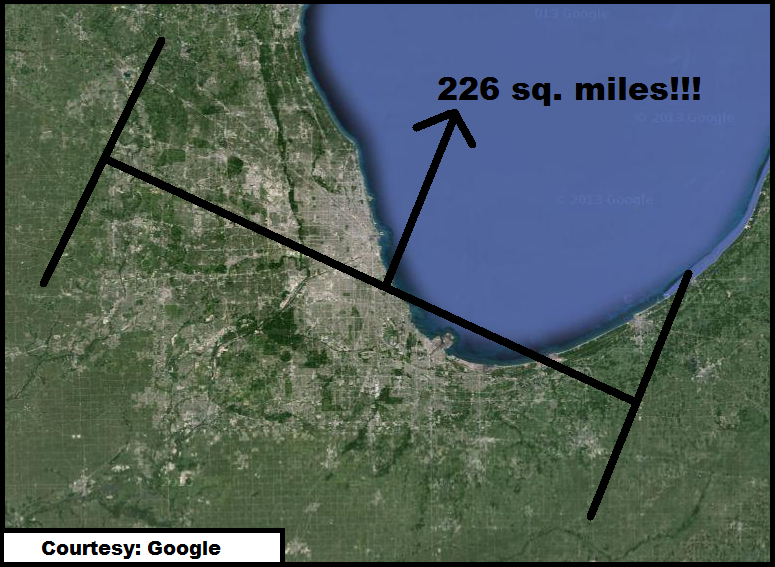 It looks as though the grip on the Midwest will slowly be loosened, and temperatures start to trend downward on Labor Day. It will continue to be dry around the region with little rainfall in the forecast.